Lu Toledo Gallup
Illuminada "Lu" Toledo-Gallup and her husband Roy, moved to Glendive in 2012. Together, they have five grown children (the oldest recently went to be with the Lord). The other children reside in different states and one in Copenhagen, Denmark. They also have five precious grandchildren.
Sharing the Word, loving and encouraging women to be the best "them" God created them to be, has been a big part of Lu's life for over twenty years. She wants all women to know how precious they are to the Lord. One of Lu's favorite phrases is, "The Lord loves you so much, He has your picture on His refrigerator door." One of her favorite Bible verses, which keeps her grounded in the Lord is: Act 17:28 (NIV) "For in him we live and move and have our being. As some of your own poets have said, We are his offspring."
Leadership Team
Mission Statement
We desire to serve God by reaching and discipling ladies, young and old, for Christ as we encourage spiritual growth. We engage in Bible studies, mentoring, encouragement, fellowship, and service within the church and community.
Ladies Coffee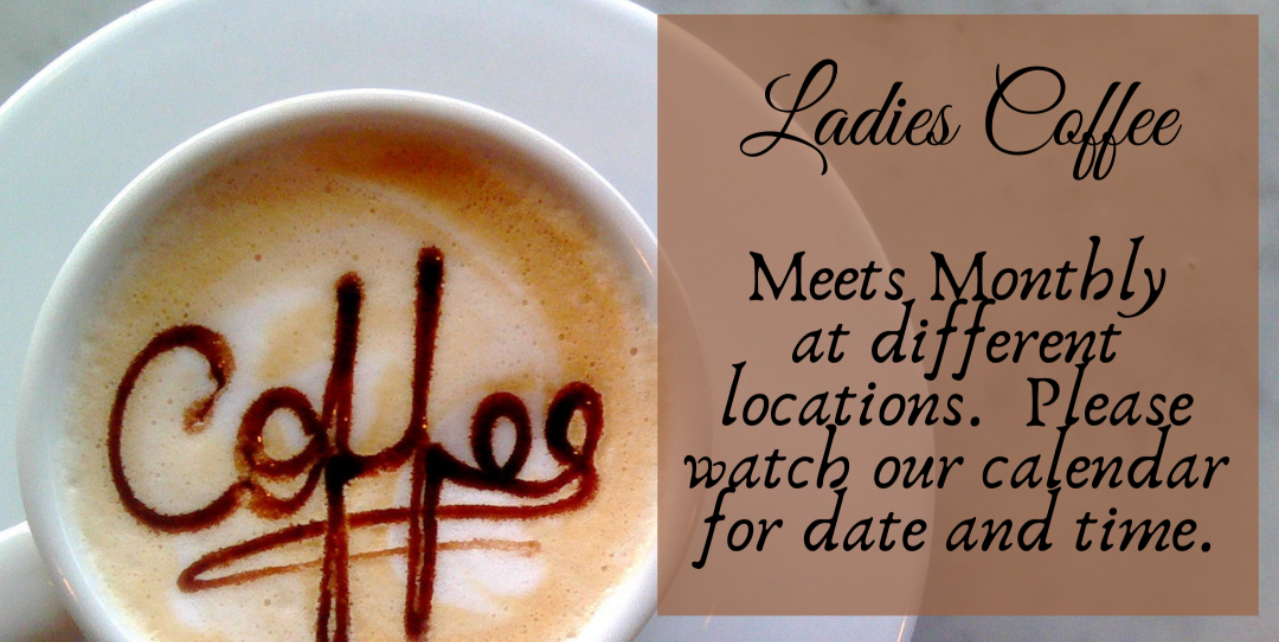 Each month we gather on a Saturday morning from 9:30-10:30am for a time of refreshing and encouragement. It is a relaxing time of positive conversation with coffee, tea, and light snacks. Each month is in a different home or at the church. Check the calendar for date and location each month.